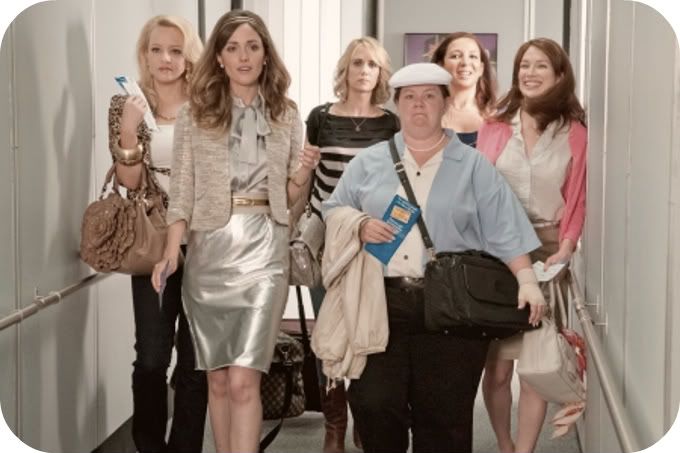 By now you've likely received a memo from the internet. It read: "dear person using me, if you are a dude, watching
Bridesmaids
will not result in loss of your balls. Don't be an ass. Love, the Internet." You should listen to the internet. You spend a lot of time together. While the TV ad spots do a poor job of differentiating the Judd Apatow-produced
Bridesmaids
from your generic, "chick flicky"
27 Dresses
or
Bride Wars
(i.e.: pounding a poorly placed P!nk song over cheap physical gags and "eeee, weddings!" we are girls and this is so girly shenanigans) it is a pure, unadulterated comedy for masses both female and male. You've heard that
Bridesmaids
is the "female
Hangover,
" perhaps, or that it proves that "women are funny." Both of these are fairly misogynist generalizations. That said, yes, this film does bear some resemblance to the
Hangover
in that it's also a wedding party comedy. And, indeed, these women are very,
very
funny...
finish this review @