T

he White Stripes have broken up. So it is. [source]
R
IP:
John Berry
. Perhaps best known as the man behind the instantly recognizable James Bond theme music, composer John Berry passed away at age 77 of a heart attack this week. [
source
]
I

n really disappointing award show news, Gwyneth Paltrow will continue her journey down the musical novelty highway with singing appearances at both the Academy Awards and the Grammys. The Grammy performance will be alongside Cee-Lo and the Muppets. She is not deserving of this. [source]
B

runo Mars, that singer who I find really boring, struck a plea deal following his arrest for cocaine possession in September. He won't be going to prison, but he'd better stay away from the drugs. [TMZ]
I
'm worried about
Outkast's Andre 3000
. He told
Ke$ha
he dug her flow. [
source
]
F
acebook founder
Mark Zuckerberg
showed up to surprise
The Social Network
's
Jesse Eisenberg
at his
SNL
hosting gig. After seeing him in action, I'm convinced that there's almost no way he's as witty as Aaron Sorkin wrote him. Also, thank god they didn't ask him to play himself in the movie.
J

ames Franco

will be teaching a course built around his own personal experiences as actor and director at Columbia College Hollywood. No, it's apparently not even part of those graduate degrees he's pursuing. [

source

]

Y

our next Superman has been cast. Actor

Henry Cavill

(that's him pictured), who has previously starred in Showtime's

The Tudors

, will be putting on the cape for Zach Snyder's go at the franchise. [via

Deadline

]
K

im Kardashian

, in another display of hypocritcal idiocy, reacted to the nude shots she took for

W

Magazine's prestigious art issue by flipping out. First she freaked out, calling the shots "Serious porn!" Then, after

W

defended the shots and ever journalistic outpost with half a brain called her out as lucky (since she's basically not even being worth

W

's time), and completely undeserving of being the subject of artist Barbara Kruger's collaborative efforts. Of course, today, Kimmy changed her tune, stating "

"W Magazine is iconic so I'm really happy that I did it and that those are the photos." [source] Of course. Word of advice, KK: if you take off your clothes for the camera, you can't be shocked when you see the pictures and you're naked. Additionally: I'm really not impressed with these pictures. See them uncensored here.
T
he
Vanity Fair
2011 Hollywood Issue cover has arrived. Yearbook photo of youth randomly featuring Robert Duvall anyone?
[From Left to Right: Ryan Reynolds, Jake Gyllenhaal, Anne Hathaway, James Franco, Jennifer Lawrence, Anthony Mackie, Olivia Wilde, Jesse Eisenberg, Mila Kunis, Robert Duvall, Joseph Gordon-Levitt, Andrew Garfield, Rashida Jones, Garrett Hedlund, and Noomi Rapace.]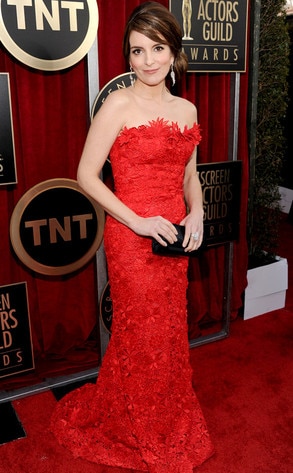 The Screen Actors Guild Awards happened, they were beyond boring. The winners were as follows: Outstanding Performance by a Cast in a Motion Picture: "The King's Speech"
Best Actor: Colin Firth, "The King's Speech"
Best Actress: Natalie Portman, "Black Swan"
Best Supporting Actor: Christian Bale, "The Fighter"
Best Supporting Actress: Melissa Leo, "The Fighter"
Best Stunt Ensemble: "Inception" (presented on the red carpet)
Best Actress in a TV Movie or Miniseries: Claire Danes, "Temple Grandin"
Best Actor in a TV Movie or Miniseries: Al Pacino, "You Don't Know Jack"
Best Ensemble in a Comedy Series: "Modern Family"
Best Actress in a Comedy Series: Betty White, "Hot in Cleveland"
Best Actor in a Comedy Series: Alec Baldwin, "30 Rock"
Best Ensemble in a Drama Series: "Boardwalk Empire"
Best Actress in a Drama Series: Julianna Margulies, "The Good Wife"
Best Actor in a Drama Series: Steve Buscemi, "Boardwalk Empire"