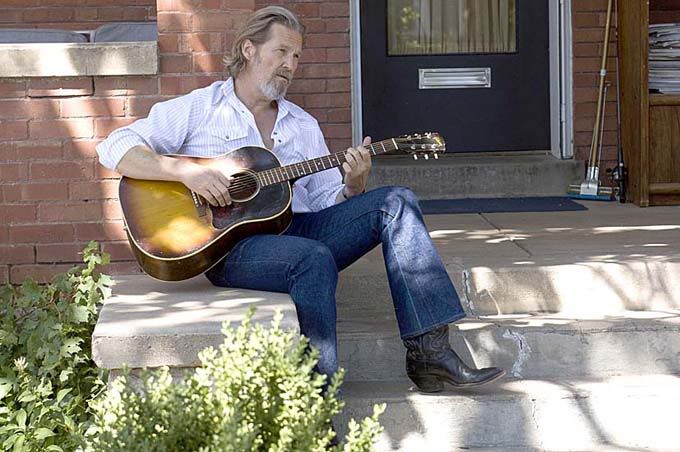 Jeff Bridges is collecting a windfall of awards for his performance in
Crazy Heart
. Last night he picked up the SAG, last week he scored a Golden Globe. There's little doubt, with this track record, that he's leading the Oscar race. The question is: should he be? I'm not so sure. Bridges plays Bad Blake, a down and out country singer who (while fictional) falls into an archetype film audiences should be quite familiar with. Bad's an alcoholic, wandering son of a gun. He's a man on the road, traveling in isolation 300 miles with a milk jug full of piss and counting the minutes between gulps of whiskey. In the pantheon of films about musicians and middle-aged men with addictive personalities that cloud the other aspects of their life,
Crazy Heart
is not especially unique. Here it is,
Crazy Heart
, an optimistic cross between
The Wrestler
and
Walk the Line
, a completely ordinary film that you have seen dozens of times before. My thought? If Mickey Rourke got shafted for the depth of emotional redemption in
The Wrestler
, Bridges doesn't deserve an Oscar....
Finish this review @...