A few of the details from the Comic-Con front:
-
Chuck
's third season gets a fabulous Drew Struzan throwback ad campaign.
- James Cameron's
Avatar
(aka: the movie that will melt your eyeballs and redefine cinema with both hands tied behind its back, supposedly) causes geekgasm. The 25-minutes of footage shown has been transcribed in intricate detail at
i09
. Survey says: hell yes, it
is
good. BUT...Matthew Vaughn's adaptation of Mark Millar's
Kick-Ass
supposedly builds epic buzz.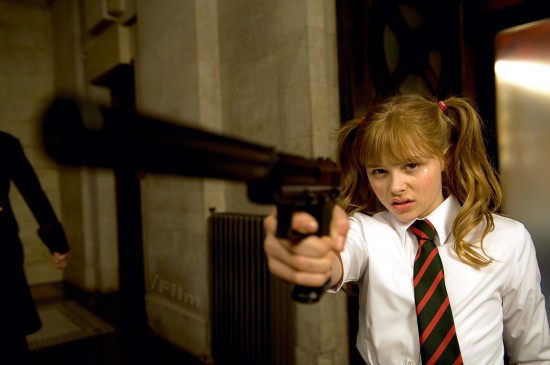 - Gary Oldman
claims
the next Christopher Nolan Batman film begins filming in 2010.
-
/Film
says
Jennifer's Body
supposedly rocks the old-school teen horror vibe, purists rejoice, and...proof that Megan Fox doesn't actually speak in a baby voice.
-The
Tron
sequel (previously known as ridiculous things like Tr2n) finally has a real title:
Tron Legacy
. Also, Daft Punk will be creating the film's score (!!!).
-Footage from Terry Gilliam's
Imaginarium of Doctor Parnassus
has surfaced.